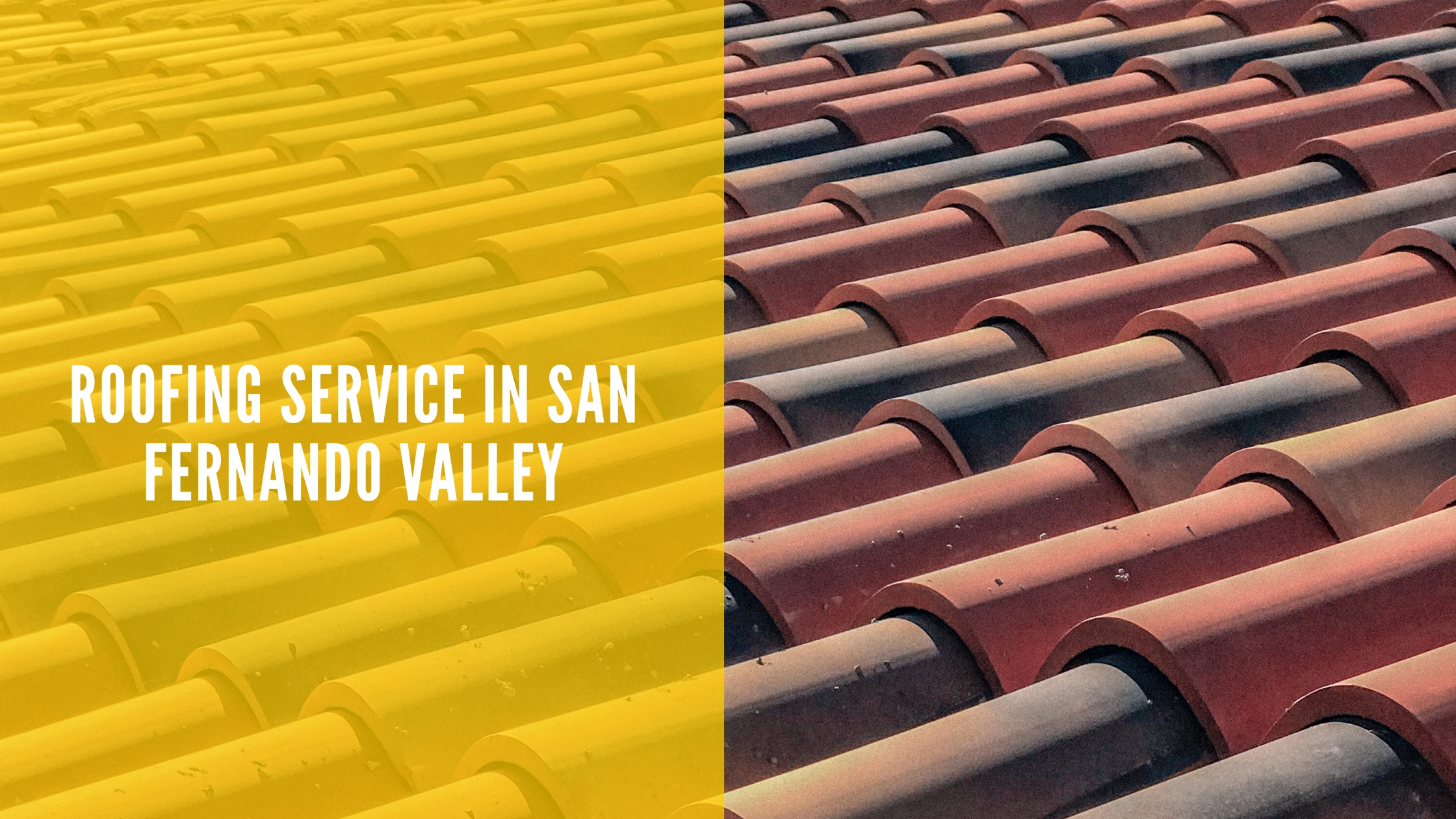 Roofing Service in San Fernando Valley
Roofs are one of the integral parts of a home, or even any buildings. They provide protection and shed you against direct sunlight, rains, and storms. More than that, it protects all the investments you've made inside your house—from furniture to household equipment that are all fruits of your hard work. If you ended up in this article right now, you're most probably looking for a roofing service in San Fernando Valley. Don't worry, we've got it covered for you.
We will explain how you can tell if your roof is in need of repair or replacement and how you can avail a roofing service in San Fernando Valley. It's not a pretty hard thing to do actually. If you need to keep your home intact to protect you from any environmental hazard, you just need to seek a professional service provider, like Sunlight Home Construction..
What is a roofing service?
Roofing is a service designed to help homeowners and building owners in maintaining, repairing, or replacing their roof.
As it is something that can't be done just by anyone, a group of roofing professionals and specialists are required to execute the much needed repair or replacement. It is important for all homeowners or building owners to never let an inexperienced individual or group of people fix a roof with severe problems or deterioration cases as it might just worsen it.
When do you need a roofing service?
One thing that homeowners can do to prevent their roofs from deteriorating is to regularly inspect them. The earlier you spot a problem or leak, the easier it will be for you. Some of the basic things to check are split, blistered, or any missing shingles, exposed nails, how and where the hips and ridges meet, and rusty metals.
More comprehensively, if a part of the top needs repair, composites of similar color will typically be found. If you find a roof leak during or after a rainfall, don't try to repair it yourself. Ask a roofing service company to do that for you. If a roof leak is noticeable, your roof and its underlying support structures already have damage. Even a little roof leak may be a sign of a lot of overhead damage.
Another situation where a roof repair is needed is when something has fallen on your roof. A tree-like limb may be heavy enough, even if the shingle is intact, to crack the base and framework. If you avail our roofing service, Sunlight Homes will clear the top, minimize damage on the roof, re-sharpen the roof, and clean up the debris from the job itself and the tree members of aggressive use.
How does the climate in San Fernando Valley affect your roof?
Climate in San Fernando Valley is on the subtropical side. It is mostly dry and hot all year round. There's also the sporadic rainfalls and warm winters. And this type of weather can actually affect your roof in the long run. How?
Roofs are not shaded from direct sunlight. In fact, they are the shade from UV rays. Overtime, long exposure to the heat of the sun can result in shrinkage and drying out of your roof. The wood structure—if you're using one instead of metal—can also weaken and crack overtime.
So, if you're in San Fernando Valley, your house might be exposed to extreme heat more than those in some areas in the States. One good thing to do is hire a roofing contractor or company that provides roofing service to maintain your roof.
Roofing service in San Fernando Valley with Sunlight Homes
Would you allow a non-medical professional to perform a surgery on you? Just like you won't do that, you should not leave your roof problems to unprofessional hands. That is where we, Sunlight Home Construction, comes into the picture and to the rescue. As a roofing contractor located in Chatsworth in the San Fernando Valley, we provide genuine cost and time estimates for your roof repair.
We install new roofs using composite shingles and carry out maintenance works on existing roofs using the same materials. More than that, we have the right skills required to complete the job you need, from early retirement to cleaning. Rebuilding the foundation that deteriorated and getting replacements for the underlay, our teams work together to install your new roof. We can also replace your old roof with a higher quality than before.
Given all these, we pride ourselves as one of the most competitive companies that provides roofing service in San Fernando Valley. So, if you're in need of an immediate roof replacement or roof repair, you can request a quote from us.
About Sunlight Homes Construction
Located at 21610 Lassen St. Suite 1 Chatsworth, CA 91311, Sunlight Homes is committed to socially and environmentally progressive home improvements. We believe in using the best products available in the marketplace. Our services include roofing, domestic insulation, texcote painting, heating and air conditioning, and many more. You can check out the full list of our services here or inquire at (818) 626-8197 or schedule an appointment through our website. For any problems or questions, you may also reach us at our contact page. Create your dream space in San Fernando Valley with us now!