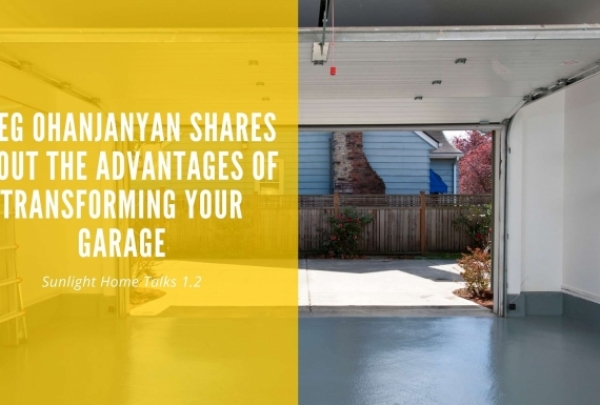 Sunlight Home Talks 1.4 - Greg Ohanjanyan Shares About The Advantages Of Transforming Your Garage
For episode four of Sunlight Home Talks, Greg discussed the new law that allows homeowners to renovate and improve their garages into liveable ones. What is the advantage of this new move? Greg shares everything in this new videocast today!
Sunlight Home is a construction company that has been in the industry for over ten years now. Their core services include heating and air conditioning, patio covers, solar panels, vinyl siding, and more. They vow to commit to socially and environmentally progressive homes through the utilization of the best materials available in the market.
This will be the fourth out of many Sunlight Home Talks. Do not miss the first videocast and the succeeding ones. Sit back, relax, and tune in!
Before the law was even passed, the housing market in California was so high that eventually, people started to leave. Luckily, lawmakers found a way to prevent the migration of its people by passing a law that allows homeowners to renovate their garages into liveable areas and to rent these spaces. It is a win-win situation for everybody since there are gains.
"You can add a bathroom to it, you can add gas lines to it, and you could rent it out. And in LA County surrounding cities, people are able to rent out anywhere from 1500 to 3000 dollars per month and in some cities, even more. It's an amazing opportunity for people to have extra money on the side but it also allows for homeowners to move into an area where it is nice," Greg said.
But how do Sunlight Home operates and benefits from this new law?
"What we do for homeowners is we do A to Z. We come in there, we talk to them, we get an architect, we draft blueprints, we submit it to the city, get that approved and we start the process. If we just gonna convert a garage, it takes anywhere from 4 to 6 months. In most cases, it takes less. The homeowners now are able to make extra money on the side and what's amazing is we can actually finance this entire process," Greg added.
Sunlight Homes is located at 21610 Lassen St. Suite 1 Chatsworth, CA 91311. You may inquire about their services at (818) 626-8197 or schedule an appointment through our website. For any problems or questions, you may also send an inquiry via their contact page.